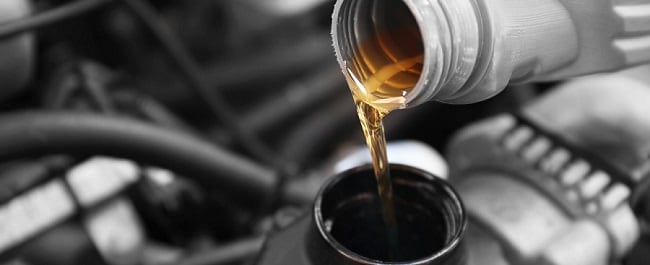 An automobile consists of many complex parts, all of which help with performance. For instance, the engine is what powers your car, so you can successfully drive around Cincinnati, Middletown, or Dayton.
One way the engine works is with the use of motor oil. Our team at Joseph Alfa Romeo will tell you all about oil below and when an oil change near you is necessary.
The Importance of Regular Oil Changes
How Long Does It Take for an Oil Change?
How Often Should You Change Your Oil?

Synthetic Oil vs Conventional Oil
Synthetic vs Conventional Oil
Synthetic and conventional motor oil are the two most common types, with both being made from refining oil.
However, synthetic oil gets purified and broken down into basic molecules. Those individual molecules can then be tailored to meet the demands of modern engines. Plus, synthetic oil includes additives that boost its level of protection.
That's why many people prefer synthetic over conventional oil. It can help keep your engine cleaner and prevent sludge from forming inside the engine. Plus, it's designed to flow better in very low temperatures and protect better at very high temperatures.
When to Get Oil Change Services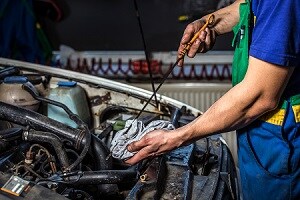 Regardless of which type of oil your car uses, it needs to be changed regularly. This is to help keep the engine's moving parts lubricated and cool, so it doesn't overheat and break down.
Most cars need an oil change every 5,000 to 7,500 miles. However, if your vehicle uses synthetic oil, you could go as long as 10,000 miles before needing an oil change. You'll want to check your owner's manual for the exact mileage interval for your automobile.
There are some warning signs that'll indicate an oil change is needed sooner rather than later. These include:
Dark and gritty oil: Clean oil is transparent and amber in color. Over time, oil will pick up dirt and debris. This will cause the oil to turn black and gritty, meaning that it's not filtering out particles like it's supposed to.
Loud knocking noise from the engine: If there's not enough oil in the engine, then the components will start grinding against each other. This will cause you to hear a loud knocking sound from the engine.
Dashboard warning light: If the oil change light or check engine light turns on, then there's probably not enough oil in the system. This means you'll have to get an oil change right away, as the car won't be safe to drive in.
Schedule an Oil Change near Me Today
To help protect your vehicle's performance, be sure to get an oil change as soon as possible. If you live near Cincinnati, Middletown, or Dayton, don't wait. Schedule service at Joseph Alfa Romeo today!