At Joseph Alfa Romeo, we want to help drivers in Cincinnati, Middletown, and Dayton find the car that feels right in your driveway. The vehicle comparisons on this page are designed to give you a detailed look at several of the cars you've been thinking about, so you'll have an easier time taking the next step on the search for your next car.
Choosing which car to buy is a big decision. With these vehicle comparisons, our goal is to help you decide which one you want to focus on.

By putting the cars you're considering directly against each other, you'll be able to learn about them, see which ones have what you're looking for in your next Alfa Romeo car, and eliminate the ones that don't.When you have a few contenders in mind, it can be easy to get stuck choosing among them. But, with all the information in one place, these comparisons help you narrow down your choices and make your decision a bit easier, and more informed.
Our Joseph Alfa Vehicle Comparisons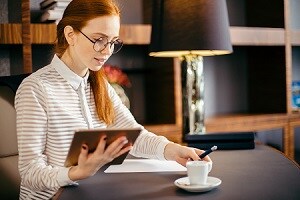 All our vehicle comparisons are clearly written and easy to understand. There's no confusing jargon or fine print, because the goal is to help you decide which one of the vehicles you're considering is right for you.
Each one goes in-depth and looks at the information you want to know about the two cars being compared. Some areas that they frequently explore include performance, fuel economy, safety, infotainment, and design.
With all the most important specs and details about each car in the same place, you'll be able to see not only how they measure up to each other, but also what each one can offer you.
Check Out Our Luxury Model Comparisons
Drivers in the Cincinnati, Middletown, and Dayton areas deserve excellent customer service during every step of the car-buying process. At Joseph Alfa Romeo, we believe that starts before you even take a test drive.
Check out our vehicle comparisons to get a closer look at some of the cars you've been interested in. If you have any questions, feel free to contact us at any time.